Face masks, STANDARD (choose design)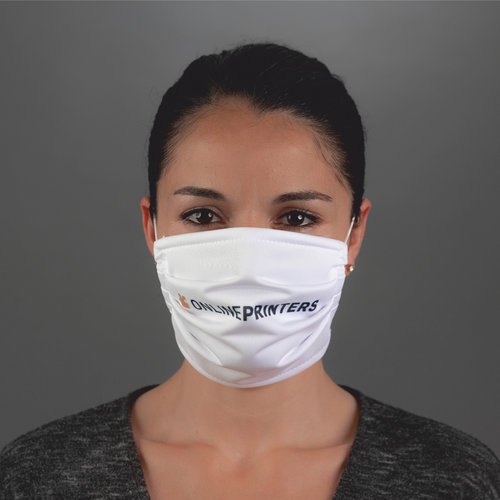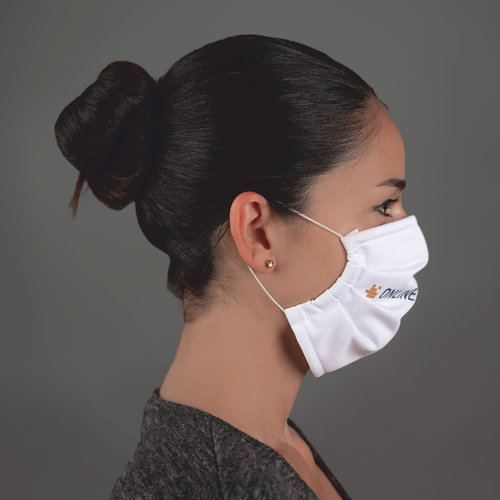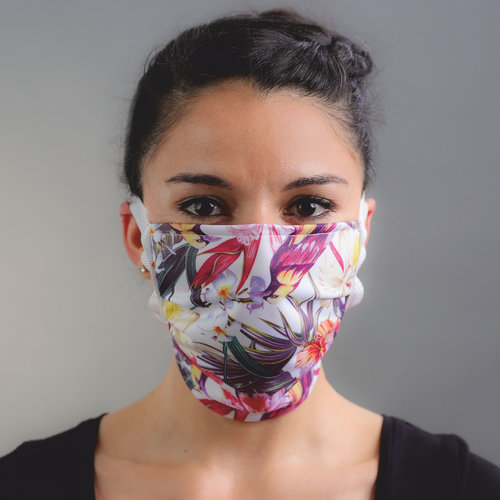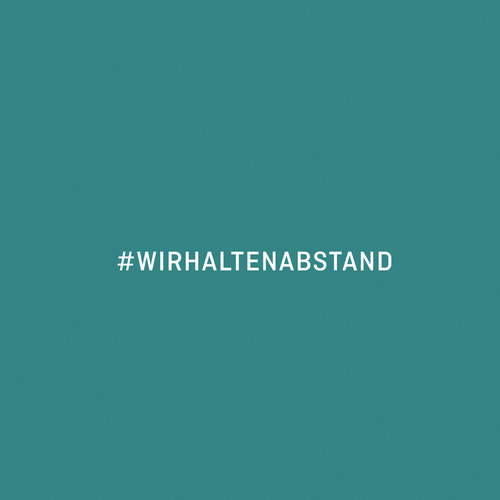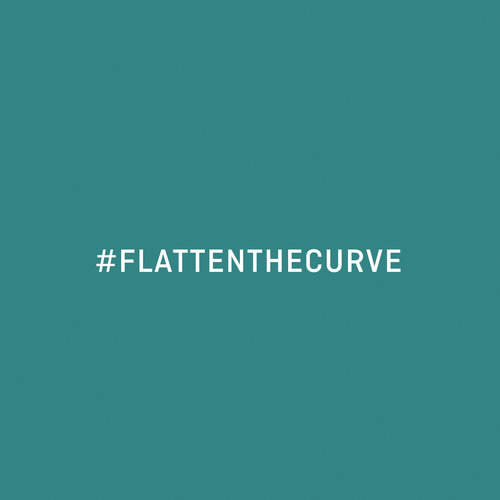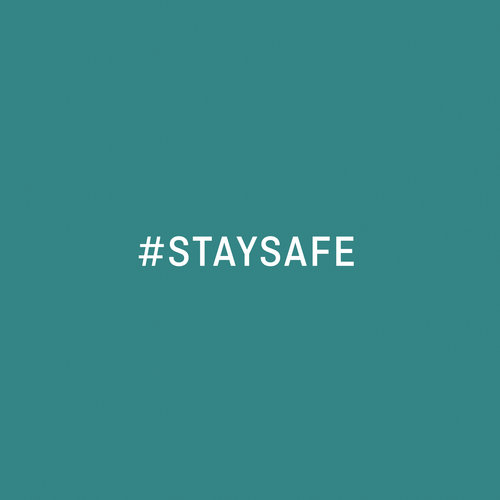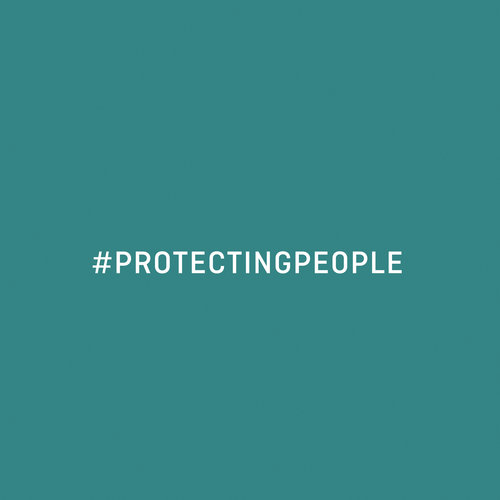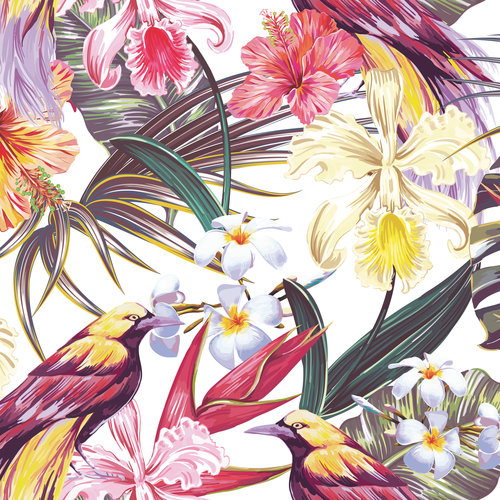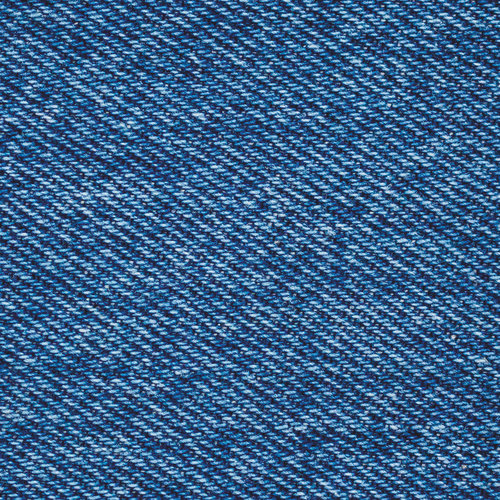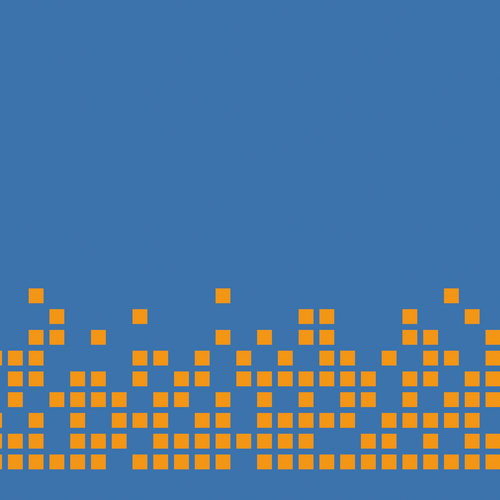 Artwork information Face masks, STANDARD (choose design)
Data format (incl. 10.00 mm bleed): 26.00 x 24.00 cm
Trimmed size: 18.00 x 18.00 cm
Trimmed size (open): 24.00 x 22.00 cm
Printable area: 18.00 x 18.00 cm
Resolution at least 150 dpi for an original image size of
Include a surrounding trim of 10 mm, important information should be at least 20 mm from the edge of the final format size
Please observe the safety margin specified in the data sheet when creating the artwork.
Fonts must be completely imbedded or converted to curves.
colour mode CMYK as with FOGRA51 (PSO Coated v3)
Maximum colour application of 300%
We will not check for spelling and/or typographical errors.
We will not check for overprint settings.
Transparencies created with CorelDRAW must be reduced.
Comments will be deleted and not printed.
Form field content will be printed.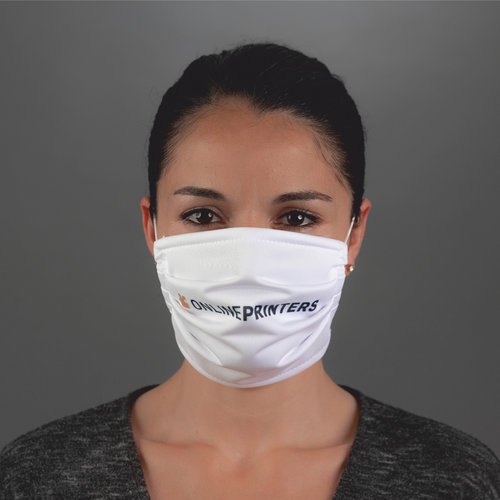 Product details
Single-sided colour print (4/0) back blank
single-ply sewn face masks with integrated nose wire
large selection of design templates
material: 240 gsm fabric made of 100 % polyester (wrinkle-free, elastic and tear-resistant)
fastening: an elastic cord that can be adjusted as needed
kind of print: sublimation print
imprint location: on the upper edge and centrally over the mouth
Please note that the printed design might not be fully visible when wearing the fabric mask because of the folds.
washable at 60 °C
Wash before first use.
No medical product or personal protective equipment, not tested or certified. Not for medical staff, healthcare professionals or in case of diverging provisions of system-relevant activities.
Manufacturer: Onlineprinters Produktions GmbH, Rudolf-Diesel-Straße 10, 91413 Neustadt a. d. Aisch, Germany. This manufacturer's information is enclosed with the parcel, therefore no neutral shipping.
Onlineprinters does not assume any liability for the effectiveness or correct use of the masks.