Folded Leaflets Landscape, DL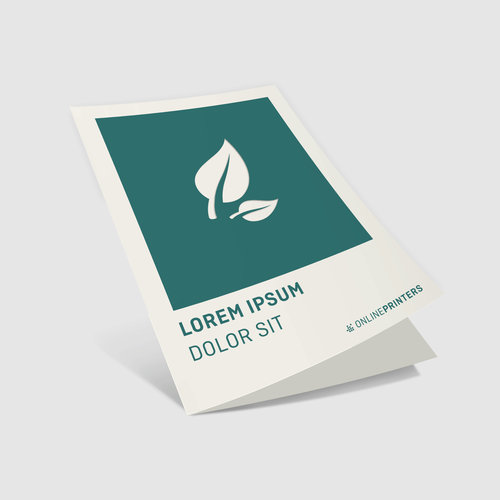 Artwork information Folded Leaflets Landscape, DL
Data format (incl. 2.00 mm bleed): 42.40 x 10.90 cm
Trimmed size (open): 42.00 x 10.50 cm
Trimmed size (closed): 21.00 x 10.50 cm
Resolution at least 300 dpi for an original image size of.
Include a surrounding trim of 2 mm, important information should be at least 4 mm from the edge of the final format size
Fonts must be completely imbedded or converted to curves.
colour mode CMYK, FOGRA51 (PSO coated v3) for coated paper, FOGRA52 (PSO uncoated v3 FOGRA52) for uncoated paper
Maximum colour application of 300%
We will not check for spelling and/or typographical errors.
We will not check for overprint settings.
Transparencies created with CorelDRAW must be reduced.
Comments will be deleted and not printed.
Form field content will be printed.
Crease lines cannot be monitored
We cannot always take the paper grain into consideration
Please pay attention to the reading direction when creating your print files
The single pages of a folded leaflet have to be assembled according the completely opened leaflet (one front/back). See datasheet on the "Details" tab.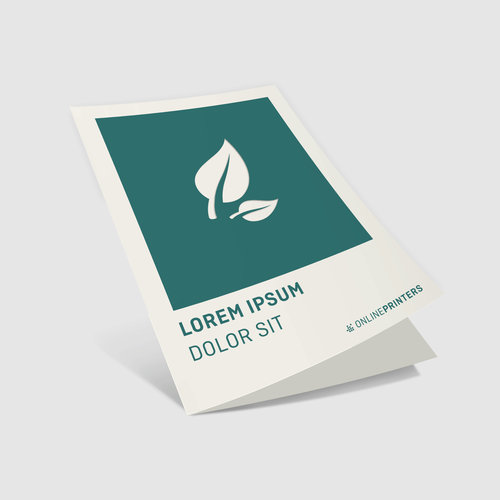 Product details
Double-sided colour print (4/4)
Brilliant colour reproduction and high print quality through Process Standard Offset
Please, notice: uploading a single page for each fold will result in printing flaws. Please, upload the full layout on two pages, one inner and one outer page.
Firmer and thicker paper variations can be found in the folded card category. There, you can also choose between scoring or perforation instead of folding.
You may select different folding variations based on the number of pages
Below you find several folding examples. Detailed cross-sections of your selected folding technique can be found on the "Details" tab.
Click here to go to folded leaflets with perforation. Ideal for stubs, such as vouchers, receipts, or coupons.
printed products on recycled paper are carbon neutral at no extra cost - learn more .
Please note that additional options may extend the production time.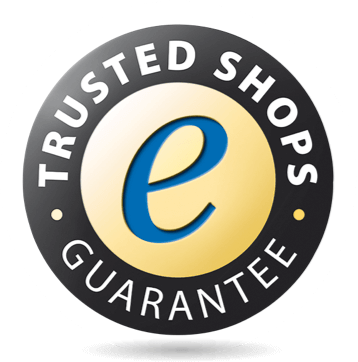 based on

3

ratings