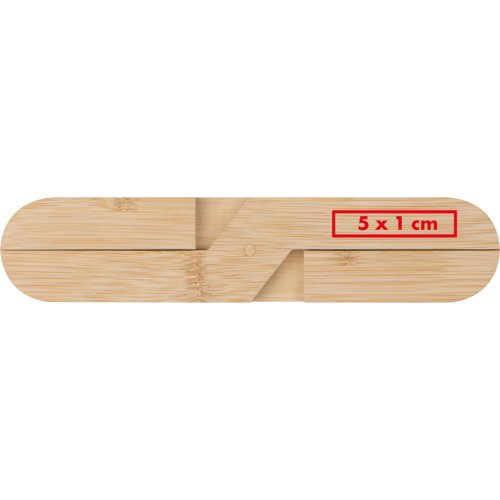 Artwork information Foldable trivet Rotterdam
Data format: 5 x 1 cm
Special requirements for creating the artwork:

Create another colour swatch and assign the corresponding colour to the laser engraving.

swatch name: "Laser"
color Type: Spot
color Value: Any

Note: This "colour" is for production purposes only; it is not colour engraving
The print-ready PDF file must contain vectors only. JPEG or TIFF images and templates are not suitable
Visit our Support Centre for more information and tips on vector data.

We will not check for spelling and/or typographical errors
note: Please note that the colours can vary when engraving natural materials.
Product details
One-colour print

on the front, reverse blank (1/0)
Foldable pot or pan trivet with water and food repellent surface
Ideal for camping or outdoor activities
Material: bamboo
size: 15,8 x 14,3 x 1,5 cm
Packaging: cardboard box
Processing: Laser engraving
position of engraving: on the coaster