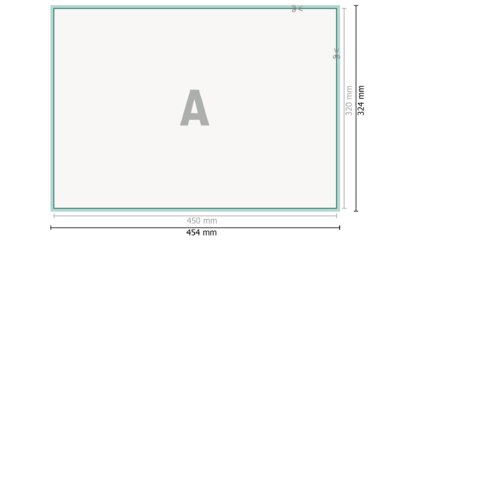 Artwork information Placemats, 45 x 32 cm
Data format (incl. 2 mm bleed): 45,4 x 32,4 cm
Trimmed size: 45 x 32 cm
Special requirements for creating the artwork:

in order to avoid the image to be printed upside down on the finished product, the artwork should take the text direction into account

Resolution: 300 dpi
Include a surrounding trim of 2 mm, important information should be at least 4 mm from the edge of the final format size
Fonts must be completely imbedded or converted to curves
colour mode: CMYK, FOGRA51 (PSO coated v3) for coated paper, FOGRA52 (PSO uncoated v3 FOGRA52) for uncoated paper
Maximum colour application of 300 %
We will not check for spelling and/or typographical errors
We will not check for overprint settings
Transparencies created with CorelDRAW must be reduced
Comments will be deleted and not printed
Form field content will be printed
Product details
Four-colour print on the front, reverse blank (4/0)
printed products on recycled paper are carbon neutral at no extra cost – learn more
brilliant colour reproduction and high print quality through ProcessStandard Offset
The ideal advertisement tool for catering & hospitality applications: Perfect for tables and trays! For instance for the monthly specials, for special events or for the whole menu.
Please note: The placemats are not printed with food-safe colours.